I am a Bodyshop loyalist and have been since I fell for the mild and yet intoxicating smells coming out of a store in a mall in Mumbai nearly 20 years ago. Their products, while definitely not cheap, have been preferred choices over the years for personal use as well as gifts.
The range of their products is restricted in terms of being largely centered around beauty and skincare but that has helped them maintain their quality and consistency in that quality.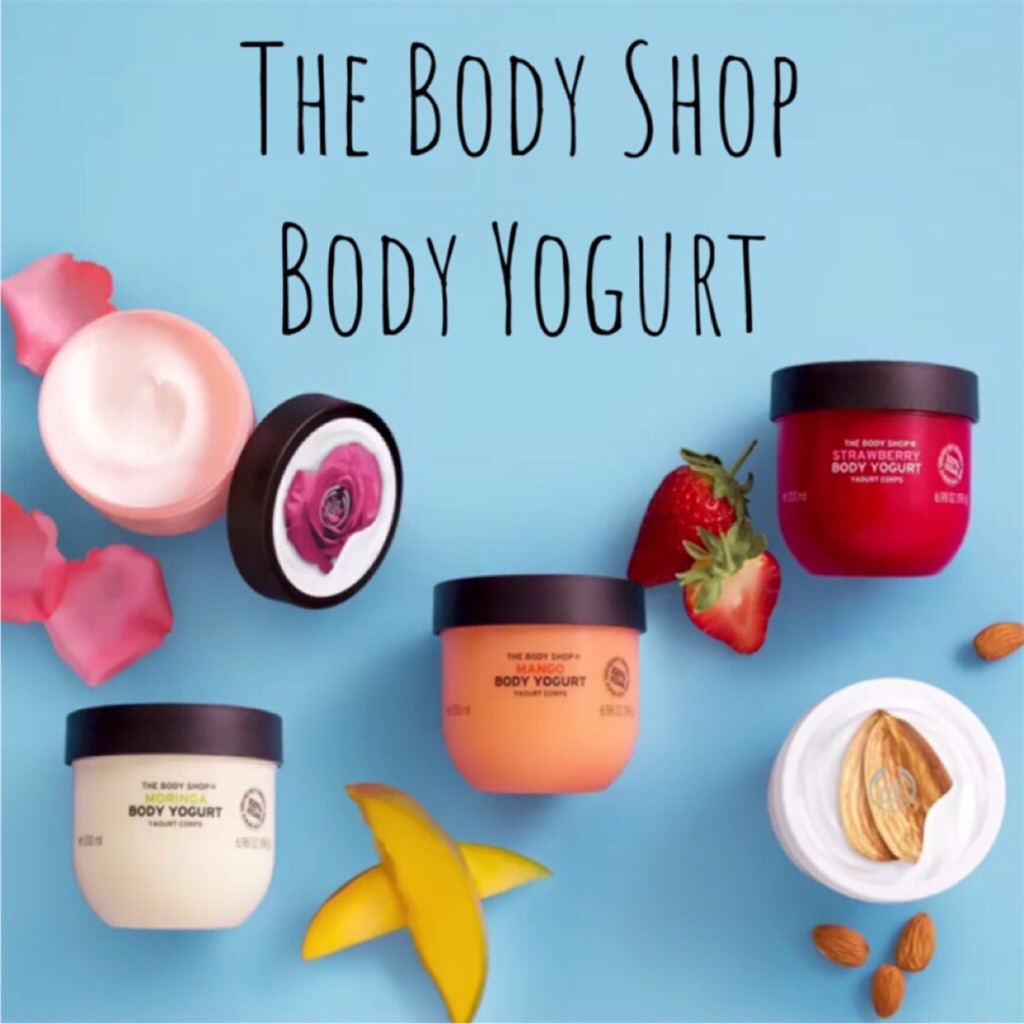 I had reviewed their Body Butters a while back (click here to read the post) and today I'll be reviewing their Body Yogurt and shedding some light on how each one compares to the other. But for all those of us who basically stop at calling everything that moisturises the skin as "cream", let's first find out what a body yogurt is, shall we?
As per The Bodyshop's website, a body yogurt is, "…a moisturizer that absorbs in seconds and works even on damp skin. … Because when it only takes a few seconds to get glowing, healthy-looking skin, there's more time for the things you care about." And while everything isn't always available in every single store in India or on the website either, for the most part, the most popular fragrances can be found easily and then it comes all about the application it and enjoying the experience.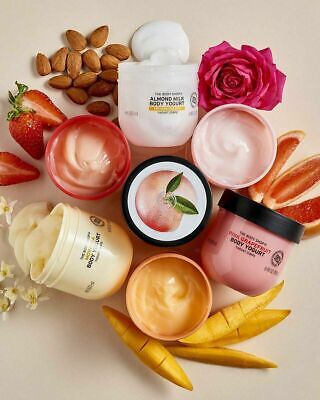 The biggest differences between the body butter vs the yogurt are:
The yogurt's lighter on the skin and in texture and is for all skin types. The butter's oilier and for drier skin.
The yogurt gets absorbed much faster and is suitable for use all year around and especially in mild weather conditions and pretty much like a quick sip of water for the skin vs a tall glass of water like the butters.
The yogurt can be applied on semi-moist skin whereas the butter needs dry skin to be applied effectively.
The yogurts are slightly more economical than the butters.
The similarities are:
Both come in the same sizes- 200 ml
Both have a range of fragrances which are quite lovely.
Both have variations for sensitive skin.
Used sensibly, they last for a good long time.
To start off your Bodyshop body yogurt experience today you can source them from the following sites if you are still staying put at home:
My personal experience has always been feeling, lighter, fresher and smelling almost edible post using a body yogurt.
So is the body yogurt the right kind of moisturiser for you? Buy one and find out, today!