Any parent will tell you that while they love their kid(s), the work that's needed to keep their accessories clean and hygienic takes a lot of time and is pretty tedious. But somethings do streamline that process and score very high on the VFM and ROI scales all at the same time.
One such product came as a huge surprise to me since my knowledge of Philips as a brand was restricted to gadgets and lighting solutions.
When my husband found out that they made a multiple bottle steriliser that was meant for use in the microwave, we literally skipped with joy! The Philips Avent Bottle Sterilizer was a tremendous value add for the first 2+ years of our child's life. To read more about our buying experiences for our child click here.
While this product does end up being very helpful in not only sterilising but also storing the bottles till they are needed, the only thing which has to be considered while using it, is the capacity of your microwave. Too small a size and the slightly raised cover of the bottle sterilizer is apt to get stuck on the roof of the microwave.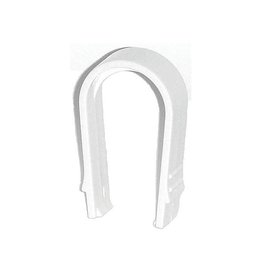 This kind of a top is a design essential since it allows for the steam to build up properly and disperse inside the container. Also included along with it are tongs for lifting the bottle nipples and keeping them safe from being touched by hands at all.
Despite the relative bulk of the product, it serves the dual purpose of packing the bottles within it so the overall space it uses is less. And while it may not fit in most diaper bags, it will fit in all large handbags that don't have too many pockets and zips. Also since it just needs a microwave and drinking water to be used, it is very easy to use, clean and can accommodate multiple bottles of various brands although the manufacturers recommend that Avent bottles be used with it since they are ideal for the space inside the container.
This product is available online as well as in the Mothercare stores but this particular design (which is more than 11 years old) has been largely replaced with taller versions with the round containers still available on and off on Amazon, Carethy and Flipkart.
Prices start from Rs.2432 on Carethy and go to Rs.3995 on Amazon and while that appears to be a fairly high amount with the cost of diapers and formula taken into account, the amount of time, effort and LPG that gets saved in the process is also considerable.
So, are you still boiling your child's bottles in hot water and then trying to not get scalded while you fish it out to be dried? Make your life easier and invest in this bottle sterilizer, it'll change the way you approach your baby's feeding!