As an expectant mother I got so much information about what was "best", what was "essential" that my brain started to shut down. As it is, a newbie parent is flying blind from the word go despite all the parenting information that's out there.
One brand that my husband and I really liked from the word go was-Mothercare. A British retailer that started selling its products in India well over a decade ago; it came as a boon to many of us who needed guidance in what to buy and most importantly, what was safe for the baby.
Mothercare had a lot of things available with them (not online though) that were not available in many other baby product stores or even if they were, it was with varying degrees of finishing that we didn't feel all too encouraged to buy.
Here are the things which we bought from Mothercare and each one was a good VFM:
1.) A quality-tested cotbed with adjustable height, silicon teething rails and smooth finishing. We also got a hypoallergenic mattress, fitted sheets, coverlets and blankets. In slightly limited choice of colors and prints but very soft and comfortable and in 100% cotton. There was no shrinkage and neither did the elastic become loose after multiple washes.
The best thing about this bed is that it's sturdier than it looks and can be converted to a toddler's bed by removing the side barricades once the child is used to sleeping on their own and doesn't roll out of the bed. If you would like to get even more mileage out of it, keep one side's barricade on and convert it into a small couch or sitting area for your child and arm it with cuddly pillows.
Note: that is only to be done with children above the ages of 3 or 4. Under no circumstances should there be too many items in an infant's bed due to danger of choking or suffocation.2
2.) A bumper isn't something too many parents like to invest in because the ages at which a bumper is helpful, passes relatively quickly. After that many kids (like mine) use the bumper as a stepping stone out the crib.
But till then, when they're rolling all over the place, a bumper helps protect their face and limbs from getting stuck between the bars of the cot or just cushions them enough to prevent any booboos.
3.) This product was a HUGE help for us because our child's nails never seemed to stop growing but were so small and stuck so close to his skin that we ended up pricking him the first few times we tried to cut his nails. Not cutting his nails wasn't an option either since he managed to scratch himself up quite well and very regularly too.
The nail trimmer with the magnifying glass attached not only helped us see better, but get the job done faster since we were more confident of not harming him in the process.
Also, compared to the other nail cutters for adults and for kids, the edge of the Mothercare clipper was better rounded and less sharper to prevent any accidental nicking.
3.) This product is considered a want more than a need by most but once we bought it, we wondered why we didn't invest in it right from the beginning.
The diaper genie is a quick, safe and easy way to dispose of dirty, stinky diapers. It's streamlined design allows for it to be propped up anywhere and not just in the loo. It's lightweight and totally traps in odor from the diapers and keeps the changing room or area fresh. It is easy to use with most having a top-open flap-access to shove a used diaper or some where the flap is in the front.
There are cassettes that are available which have the disposable bags wound onto it and these have to be inserted into the device and then a new bag can be pulled out once the old one is filled. When we bought ours, Mothercare was the only seller of the diaper genie in India although the brands it marketed weren't its own.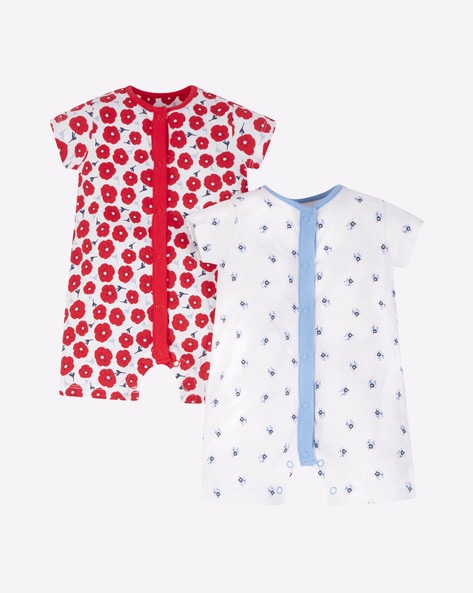 The clothing and accessories available at Mothercare are considerably costlier when compared to Lifestyle Juniors, Zero, Cucumber or the brands available with MeeMee or First Cry but there is no shrinkage, no color bleeding or fading and the safety factor with the buttons scores high with all parents. Read more about it here.
To sum up- as first time parents our experiences with Mothercare were consistently good and we kept buying things from them till our child outgrew most of their offerings.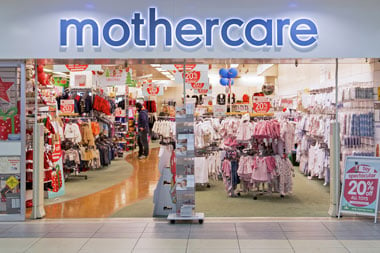 If you're expecting, looking for good clothes for your child which are easy to maintain, are comfortable for their tender skin or are looking for a good changing mat, bed or just want a choice of good BPA-free bottles or want to give a helpful gift for a family with a baby, this can very easily become your go-to place for everything you and your child will need from day zero till they start become a big kid!