Whether one has a lush green plot at their disposal or they have turned a small corner of their balcony, roof into a cozy green space; gardening is an activity that many find a lot of joy and comfort in. It helps boost the air quality around us to say nothing of our moods. Read more about that here.
Our guest reviewer today is important because he adds a new dimension to our blog's audience. Say hello to Mr.Guha. A career banker, flora lover and a person who appreciates simplicity and utility in all things. 
When he needed sturdy gardening gloves which would get the job done and would last him a good, long time he lucked out when chanced upon these-Kayos Garden Gloves with Claws.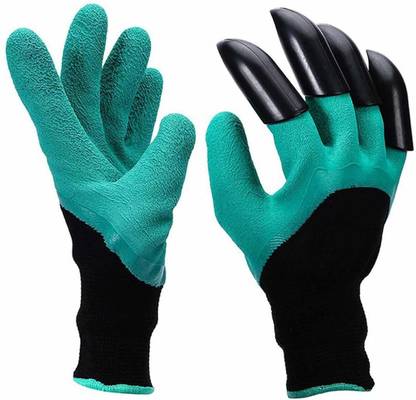 It's a simple design but one that is multifunctional since not only does it protect the hands while working with soil, it also helps rake, plant and clear away weeds.
The claws also help cut down on the number of gardening implements one needs to tote around if they're working in a smallish garden or using planters.
Retailing at Rs.399 on the Kayos website (click here), these gloves are value for money, easy to clean and quite durable. Just ask Mr.Guha who's been using these gloves for more than two years now and loves how they add to his green thumb!