In the process of detoxifying your face, a pack can be very handy. It's basically a three-step process of cleanse, exfoliate and hydrate that keeps can help the skin glowing, acne and blemish-free. But the skin-type is the most important thing to take into account while choosing any of these products. Because while they will do what it's supposed to, the extent of the effect will differ from skin to skin maybe even end up doing some harm instead of good.
When I was looking for a quick fix for my acne and blemishes, I thought I would try out this new product which caught my eye. I don't experiment when it comes to my face because my skin is rather sensitive, but VLCC has been making products which have worked for me in the past so I was encouraged to give it a whirl.
The texture of the mask is lightly grainy, very mildly so, and it spreads well. It does however tend to stick to your fingers, spatula or whatever implement you'll be using. So a thorough rinsing is also a given post the application. The paste dries up fairly quickly but I would recommend sitting under a fan if you happen to live in humid climates because the consistency is slightly on the thicker side and it will take some time to dry out well.
The only hitch with using products with charcoal in them is that it tends to strip the skin of some essentials oils due to its grainy texture. So feeling a dryness is par for course, especially for people with combination skin who experience oily and dry patches both. Consider using a light moisturiser post the rinse-off or time the rinse along with your shower so the hot water/steam adds to the opening of the pores. This product is available at select supermarkets and online as well.
In comparison, this product underperformed significantly. The paste is like sludge and barely manages to ooze its way out of the bottle. It is very hard to spread it over your face and it is rather sticky. I tried to dilute it with some water but the spatula kept getting stuck.  The viscosity of this product is very high and it does not lend itself well to mixing with other liquids.
I would avoid it unless ayurvedic products is the primary requirement. It is covered under Amazon Prime and retails at Rs.225.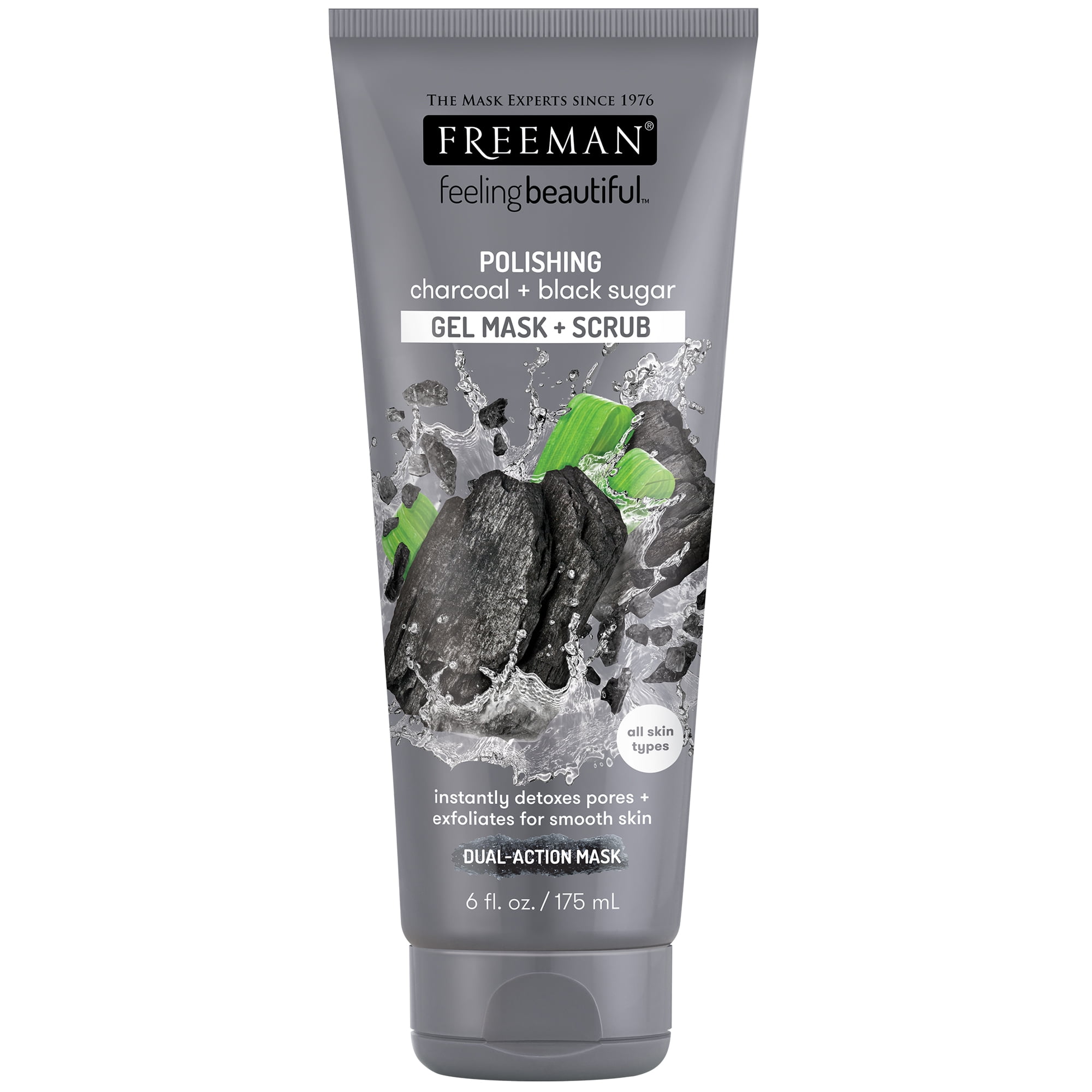 If your tastes run to foreign brands then Freemans is a good brand to bank on. Their Charcoal &Black Sugar Mud Mask ticks off multiple boxes in taking care of your skin. While it retails much higher at Rs.649 when compared to the other two products, it is well worth the money since you will need the mask once a week at the most. It is best to go easy with this one since it also contains an exfoliant in the form of the ground sugar.
And while charcoal isn't everyone's cup of tea, in case you want to put your skin to the test, you have three products to choose from which can help you cleanse your skin and bring a glow that lasts!